Zhiyun Crane M 3S gimbal
€379.99
Gimbals have come a long way!
With quick-release attachments, wireless bluetooth control and folding designs, gimbals are easier than ever to carry around and operate.
Find tutorial videos online and we guarantee you will be blown away with the creative ways these little gadgets are being used!
The Zhiyun Crane M 3S gimbal can be used with smartphones and mirrorless cameras alike for the ultimate recording assistant.
Highly recommended for content creation, whether hobby or commercial.
Awaiting restock delivery. This item may still be ordered, and will be supplied as promptly as possible
Join Waitlist
We will inform you when the product arrives in stock. Please leave your valid email address below.
Quick-release attachment – calibrate your camera once and you are set. Whenever you need stabilisation or an extra hand with video transitions simply click your gear into place and go!
 Use the wireless Bluetooth feature with compatible cameras to start/stop recordings and to extend your power-zoom lenses.
New lightweight design (700 grams) means you can keep going longer.
Built-in LED lights are adjustable for strength and colour temperature – helps to make sure you are always properly exposed during your vlog recordings.
Many gimbal modes including the ever popular vortex spinning, panorama and timelapse modes.
Use the large built-in battery to keep your phone and camera charged as you shoot.
Sony
FX3, A7R5, A7R4, A7R3, A7R2, A7M3, A7M2, A7S2, A7S3, A7C, A6600, A6500, A6400, A6300, A6100, ZV-1,ZV-E1, ZV-E10, RX100M7, RX100M6, RX100M5A, RX100M5, HX90
Nikon
Z5, Z6, Z6II, Z7, Z7II, Z30, Z50, ZFC
Canon
M50, M50 MARK II, M6 MARK II, R, R5, R6, R6 Mark II, R7, R8, R10, R50, RP, 200D II, 200D Mark II, G7 X MARK III, G1X Mark II, SX720 HS
Panasonic
GH4, GH5, GH5S, GH6, G9, S5, DC-G100, ZS110, LX10, LX100M2
Fujifilm
X-H2s, X-T2, X-T3, X-T4, X-T5, X-A7, X-S10, X-T30, X-T20
Add-ons:
Godox VD-Mic directional microphone
€89.99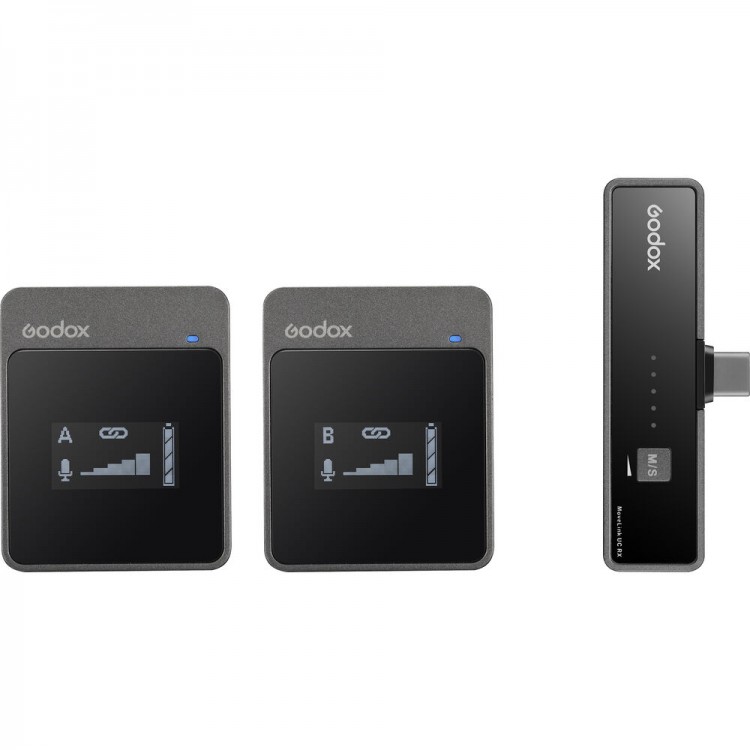 Godox MoveLink UC2 wireless microphone
€229.99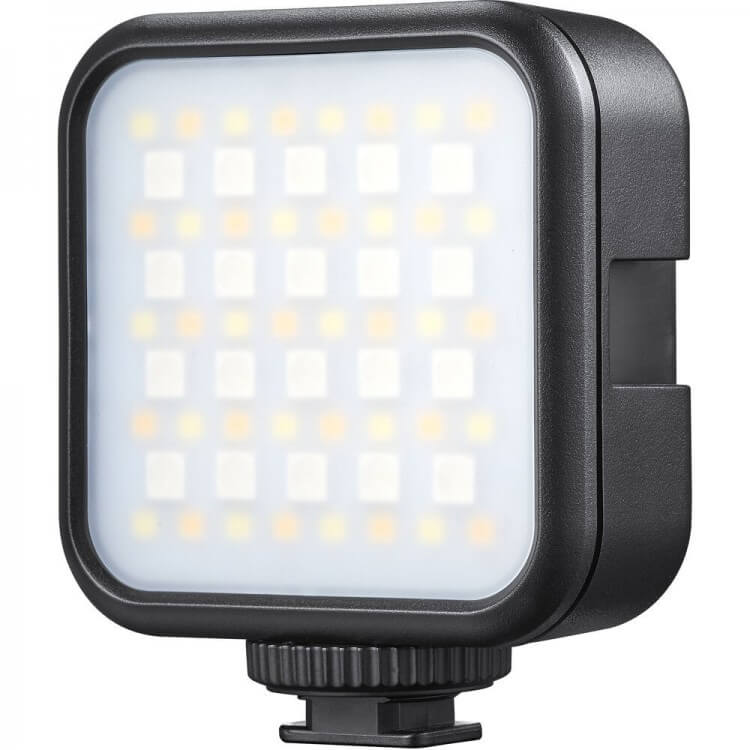 Godox LED6R Litemons RGB light
€39.99