You've worked hard to get that amazing shot.
Whether it was from camping hours upon hours in a marsh for that elusive bird, going beady-eyed in front of the latest photography software or finally managing to get the whole family in one spot for more than a split second.
You've worked hard for your images and we understand that. That is why we are happy to offer a Photo Lab with  a myriad of possibilities for when the time comes to immortalise these captures in print form.
Visit us in-person with photos stored on your phone/tablet or memory cards and avail of our Fujifilm kiosks for both 1-hour and over-night services.
We offer the following:
Photographic prints from 6×4" to 8×12", printed on a Fujifilm Frontier printer.
Canvas prints both mounted and unmounted.
Rigid photoblocks.
High-quality hardback photo books.
Customisable gifts such as mugs and puzzles.
Re-prints of your cherished photographs of the good old days.
---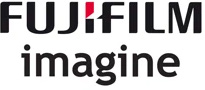 Want to place your order in the comfort of your own home?
Download the Fujifilm Imagine App on your phone or tablet! This simple app will save you a trip and is generally more efficient and enjoyable to use for those with photos organised in folders. Your prints can be ordered from anywhere and are ready the following afternoon in our Oliver Plunkett Street shop.
Want the ultimate in quality?
Our giclée prints come to life on our 8-ink large format Epson printer using Fujifilm Pearl Pro paper. We regularly print from 12×16" all the way up to A1 posters and the results are stunning.
Shooting analog?
We process, print and scan most common colour films (C-41) including 35mm, 120 and 110 formats.
We don't turn on the processor everyday, but wait till some film has accumulated. Therefore our turn-around time is 7-10 days.
As for black and white, we have paused our hand developping for the time being. If you have half a dozen or more rolls (of the same stock) or are shooting a project, please get in touch with us.
Join Waitlist
We will inform you when the product arrives in stock. Please leave your valid email address below.