As much as we love seeing you everyday in our Oliver Plunkett Street shop, in Cork City, we know that it's not always possible. Click and collect now.
In addition to shipping your orders nationwide, we are pleased to continue to offer a Click and Collect service for those placing orders through our web store and wanting to pick them up in our Cork City camera shop. You will find this option made available to you at the checkout phase of your online purchase.

To avoid any disappointments, please wait until you have received a confirmation email from us before making the trek to our shop. If you are unsure or have any questions, feel free to ring or email us.
Get In Touch
If you need some help or advice, we are on hand to answer your calls and emails:
+353 21 427 3988
info@olearyscameraworld.ie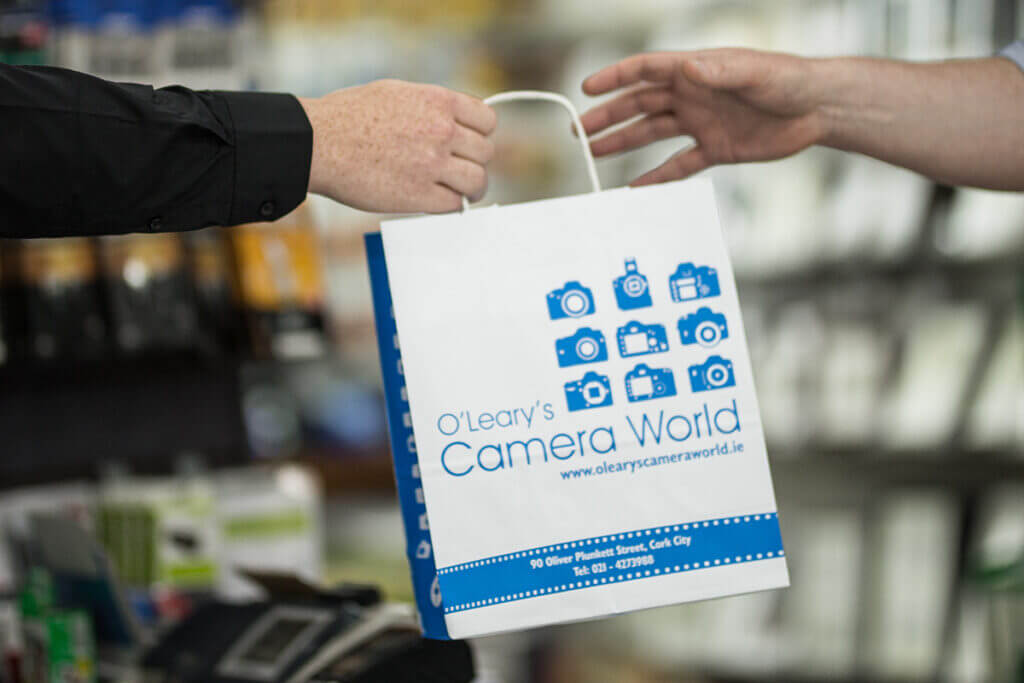 Join Waitlist
We will inform you when the product arrives in stock. Please leave your valid email address below.