Why O'Leary's Camera World
We are Cork City's premier family-run and independent photographic specialist.
With over 35 years experience trading on Cork's vibrant Oliver Plunkett street, we have amassed quite the loyal customer base and are thrilled to keep growing as a business. Whether you choose to support us in person, online or both, know that we will be on hand to offer you the best service and support before, during and after your enquiries and purchases. In 2023, as we look to bolster our online offerings with speedy nationwide shipping and a safe, secure and fun to use website, our brick and mortar store keeps the spirit alive, offering you:
A welcoming environment to discuss your hobby/profession with like-minded people.
A vast range of European market photographic equipment from the top brands in the industry. No dodgy grey market (FAQ link) items sold here.
A trade-in program as well as a fine selection of pre-owned equipment (tested and backed by a 6 month warranty).
An industry standard Fujifilm printing lab. We print on photographic paper, canvas and novelty items such as mugs.
Film is back! We process, scan and print your 110, 35mm and 120 films.
A passport photo service for most countries as well as for the Irish passport online application.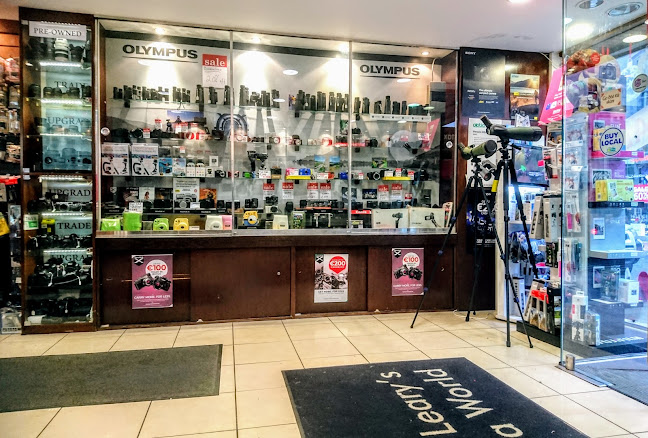 Contact Us
Phone No:
021 4273 988
Email:
info@olearyscameraworld.ie
Address:
90 Oliver Plunkett St
Cork
T12 K750

Open: Mon – Sat 9.30am – 5.30pm

See our Reviews on Google

Join Waitlist
We will inform you when the product arrives in stock. Please leave your valid email address below.