Zhiyun Weebill 3S gimbal
€479.99
Need a hand with your commercial and serious hobby content creation?
The Zhiyun Weebill 3S gimbal combines all the features that make a rugged 3-axis gimbal an essential part (almost an extra pair of hands!) of even the most demanding shoots.
Strong motors and compatibility with heavy rigs, new Landscape/ Portrait toggle and folding design, also help make the Zhiyun Weebill 3S gimbal a good investment.
This is the combo kit including the 2-hand sling and wrist support attachment.
Highly recommended!
Compatible with many camera systems (check the Specifications tab)
Innovative quick-release bracket let's you click right in for quick start-up times AND the gimbal allows you to switch from Landscape to Portrait mode with the press of a button!
The Combo kit adds two-handed operation with wrist support for ultimate stability and comfort on longer shoots.
Enjoy wireless Bluetooth shutter control with many mainstream camera systems.
The gimbal includes an LED fill light with adjustable power and colour temperature. Keep your subject lit when moving between lighting situations including back-lighting.
A 2600mAh battery for up to 11.5 hours of smooth recording and also doubles as a power delivery source for your camera and smartphone.
Camera Compatibility List as of 01/08/2023
A1, A9, A9II, A7M2, A7R2, A7S2, A7M3, A7M4, A7R3, A7R4, A7R5, A7S3, A7C, A6600, A6500, A6400, A6300, A6100, ZV-E10, ZV-E1, ZV-1, ILME-FX3
D850, D780, Z fc, Z50, Z5, Z6, Z6 II, Z7, Z7 II, Z30, Z8
5DS, 5DS R, 5D MIII, 5D MIV, 6D MII, 6D, 80D, 90D, 800D, 850D, 200D II, R50, R, R5, R6, RP, R7, R8, R10, M50, M6 MII
G9, GH5, GH5s, GH6, S5, S1, S1H
Add-ons: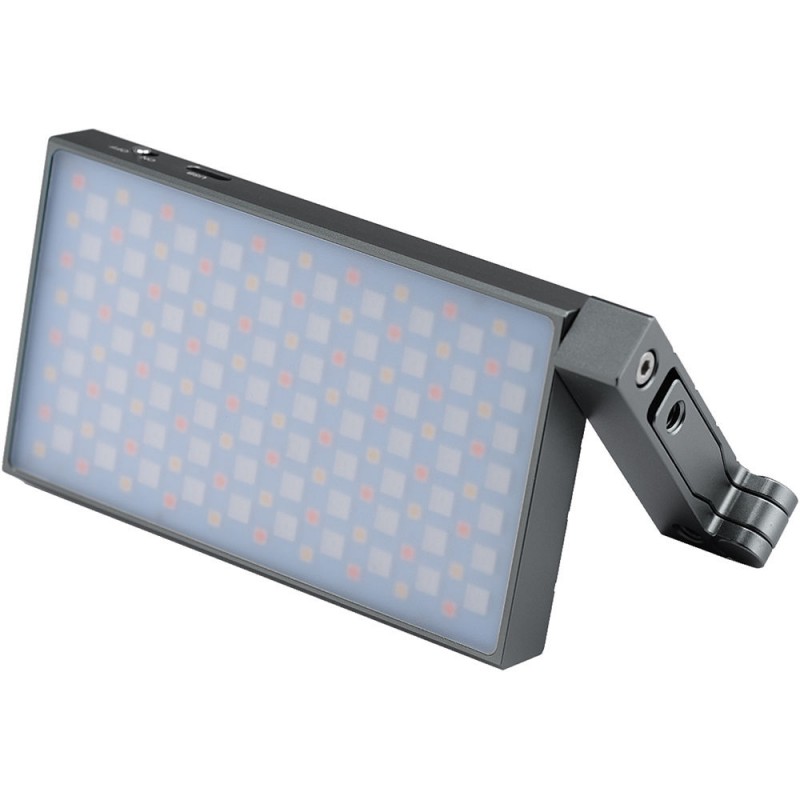 Godox M1 RGB LED light
€149.99
Godox VD-Mic directional microphone
€89.99