Zhiyun Smooth 5s combo phone gimbal
€249.99
Do you want to bring your creative ideas to life? Are you thinking of investing in content creation for your business? Make your life easier and your footage stand out with the help of a smartphone gimbal stabiliser.
The Zhiyun Smooth 5s combo phone gimbal is the perfect addition to the one-person team you already are!
Powerful motors and lighting, user-friendly apps and operating modes inspired by our favourite cinema filming techniques – make this the perfect addition for the demanding creator.
The Zhiyun Smooth 5s combo phone gimbal includes a stand, wrist strap, LED light and filter and a nice carrying case.
Updated Design – Shrunk by 40% of its predecessor, the 3-axis gimbal is an ultra-mobile plug-and-play gimbal. With free movements from high to low angles, its 3-axis range has been updated to support 360° unlimited panning, 349° tilting, and 300° roll. The design of the rear-mounted motor enables you to shoot ultra-wide-angle videos without worrying about any block when using ultra-wide angles on your phone.
Redesigned Controls – An intuitive control panel partnering with ZY Cami makes every shot a breeze toward the professional level.
Powerful Motor Performance – Professional magnetic steel motors with upgraded algorithms and a wider phone clamp ensure a safer and easier filmmaking experience. Strong compatibility allows mounting a phone even with wide-angle, telephoto, fisheye, and macro lenses.
Newbie-Friendly Control Panel – All your movements and operations are within reach of your fingertips. A redesigned round-cap joystick, optimized control panel, and adjustment wheel provide a better experience for users to check and adjust gimbal status while changing camera parameters on the fly.
Dolly Zoom Tricks – Achieve Dolly Zoom and Shot Reverse Shot by switching between zoom and focus with one press. Focus and focal length control are easy when using the control wheel. You can also achieve dolly zoom via the ZY Cami app.
SmartFollow – With the press of a button, you can activate SmartFollow and start centering your moving object. You can also use a gesture to control camera filming/photo-taking and enable face tracking at a distance.
Quick Power – Backed by a 2600mAh battery, the Smooth-5 can work up to 12 hours, and the charging time is at least two hours using an optional 15W charger. The Smooth-5 can also be charged by a portable power bank. Your phone can be charged by the gimbal via the USB Type-C port on the tilt axis.
Magnetic Fill Light – Attach the included magnetic fill light for 360° all-around lighting on both sides of the new phone clamp for outstanding lighting backed by the adjustable 5300 to 5700K color temperature. You can also change the colors using the four included light filters.
Add-ons:
Godox VD-Mic directional microphone
€89.99
Kenro Universal Lavalier Microphone
€49.99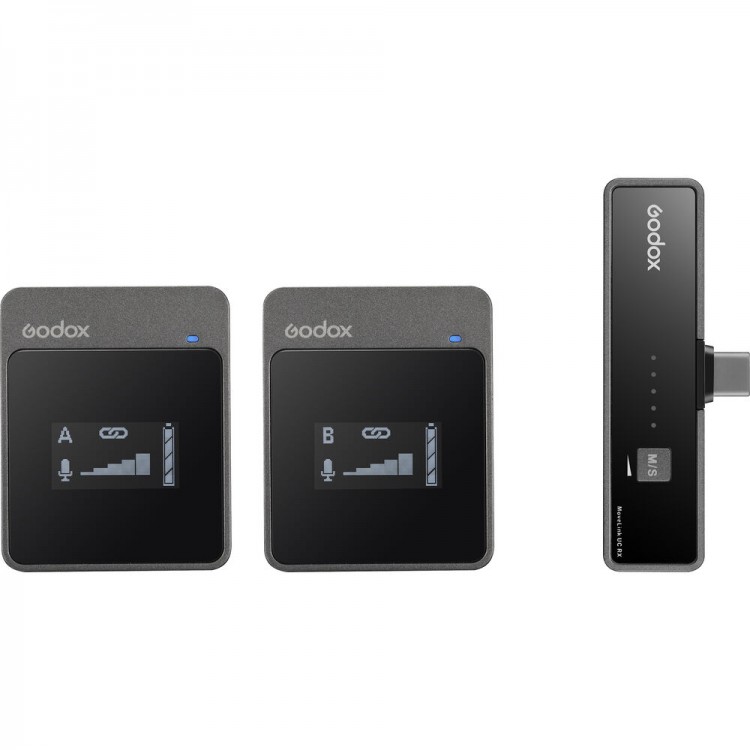 Godox MoveLink UC2 wireless microphone
€229.99