Godox V860III TTL Li-Ion Flash
€259.99
This is the flash for event photographers!
With its powerful output, rechargeable lithium ion battery capable of 480 full-powered shots and fast 1.5 second recycle time, the Godox V860iii has been a popular seller for enthusiasts and pros alike.
The Godox V860III TTL Li-Ion Flash is fully compatible with Godox's line of wireless triggers, offering you the many possibilities of off-camera lighting.
Choose the right option for full compatibility with your camera.
The improved high-capacity lithium-ion battery supports your photographic journey with a fast charge time (1.5 seconds maximum) and 480 flashes at full power.
A modeling light has been added to the V860III speedlight, making easier to visualize the end result.
The V860III operates in TTL, Manual and Multi flash modes. All functions such as HSS (up to 1/8000 sec), FEC, FEB, second-curtain sync, etc., help you capture every great moment quickly, precisely and creatively.
The Flash head can be zoomed from 20mm to 200mm automatically or manually, allowing you to conveniently adjust the light beam.
 The V860III is compatible with Godox X System triggers such as the X1, X2 and Xpro.
Included:
Godox V860III TTL Li-Ion Flash
Lithium Battery
Battery Charger
USB Cable
Mini Stand
Protective Case
Original packaging
Add-ons:
Godox Xpro wireless trigger
€84.99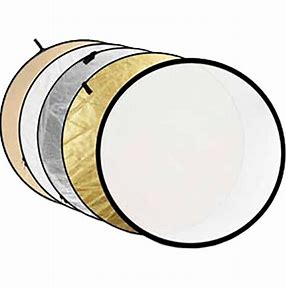 Godox 5in1 Reflector
€24.99