Hama Mini Tripod
€14.99
Pair this little table top tripod with your compact camera or smartphone for your recordings at home or on the go.
Packs very small (14cm).
Extends to (22cm)
Ball-Head will hold up to 4kg.
You can tilt the mount 90 degrees to portrait orientation, however this is better suited to compact cameras.
Add-ons: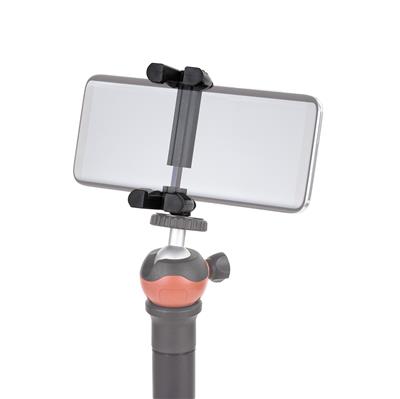 Dörr smartphone holder
€12.99
Kenro Universal Cardioid Microphone
€69.99
Kenro Universal Lavalier Microphone
€49.99